Faitiche is nearly ten years old.
October 2008 saw the release of Ursula Bogner: Recordings 1969-1988. The album will be reissued in a remastered version (LP/digital) to mark the label's tenth anniversary. The new version also includes four bonus tracks that were previously only available on a vinyl 7" single (Pluto hat einen Mond, Maas Media Verlag 2010). Release: Oct 26th 2018.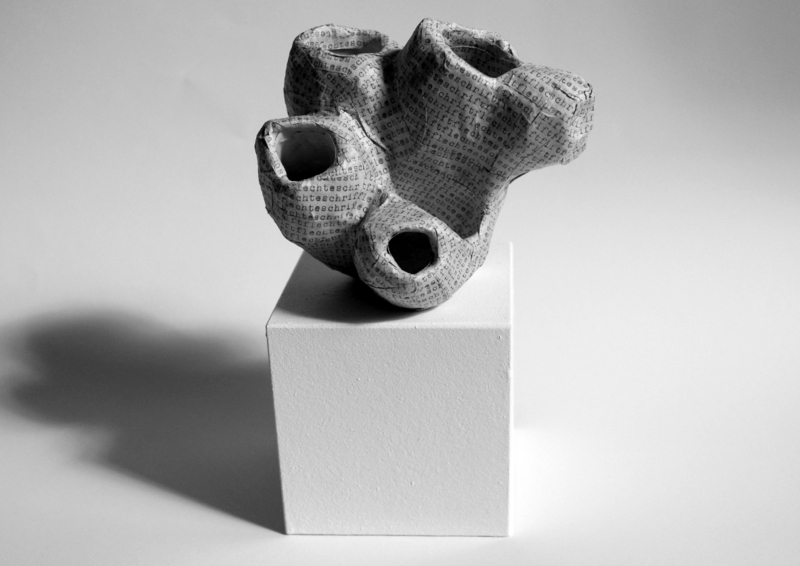 Ursula Bogner: "Schriftflechte", from the series "Texturobjekte" (paper, ceramic), year unknown.