Ursula Bogner:
Schleusen (sonor)
Ursula Bogner:
Schleusen (sonor)
Composition for three slide projectors, six signal generators and six perfomers, year unknown. The performers are guided by a time, amplitude and frequency diagram. The fifty years old signal generators are originally from measurement technology and can only be played precisely to a certain extent. Both the slide projection and the signal generators performance can be staged separately - and independently. The score refers only to the use of the signal generators. The slide projection plays autonomously, without a performer. Please scroll down for further information on the slide projection.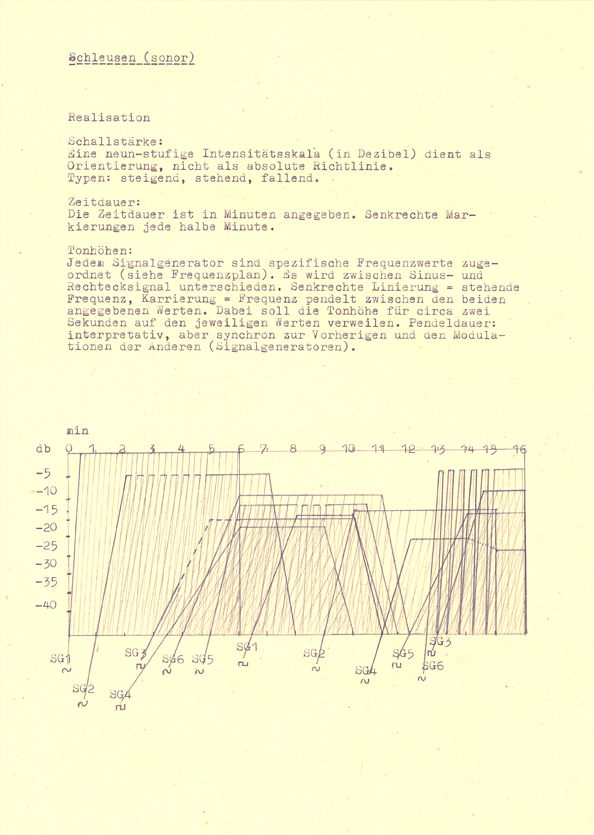 Ursula Bogner: Schleusen (sonor), score, year unknown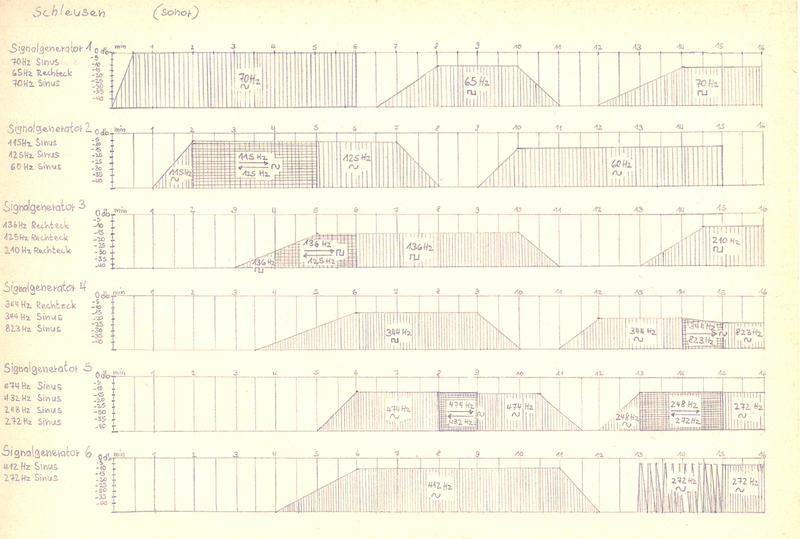 Ursula Bogner: Schleusen (sonor), score (additional notes), year unknown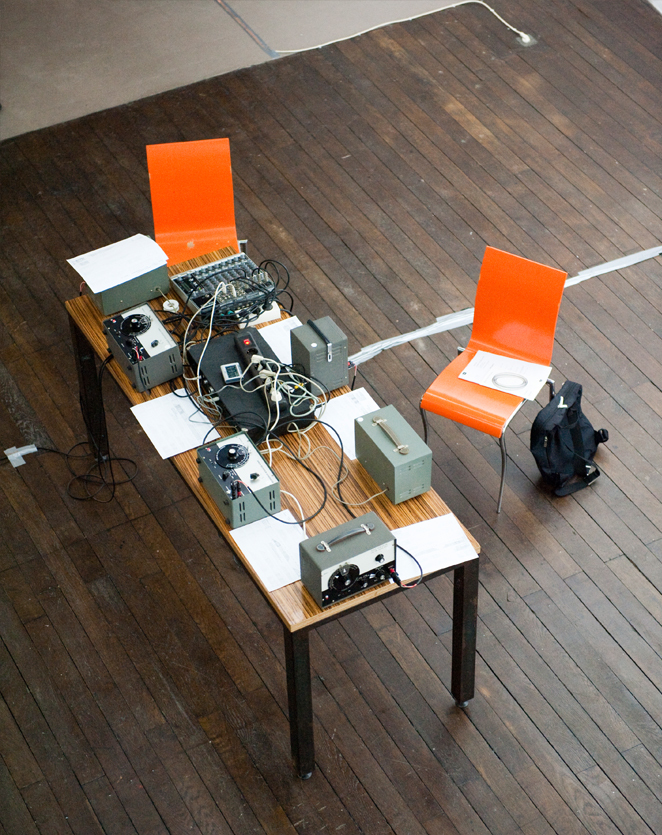 Performance setup: table with the signal generators and the individual scores for each perfomer, CEACC Strasbourg 2011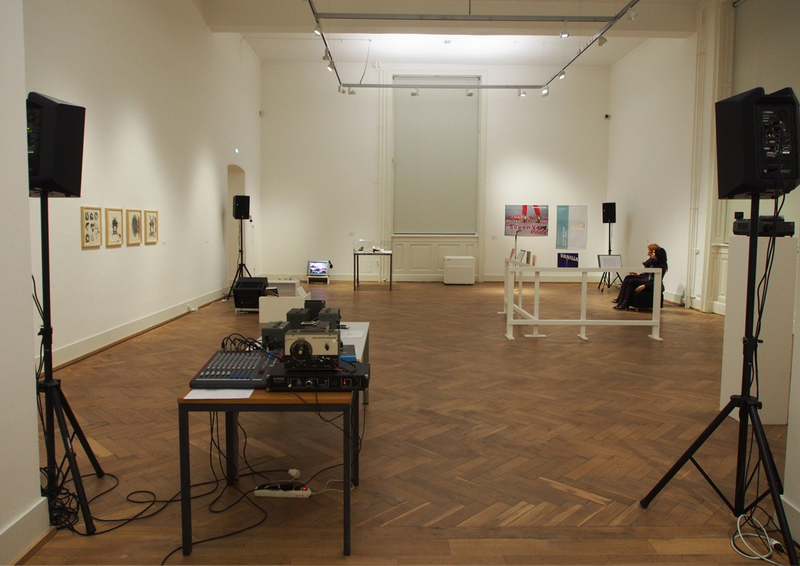 Performance setup, Akademie der Künste, Vienna 2013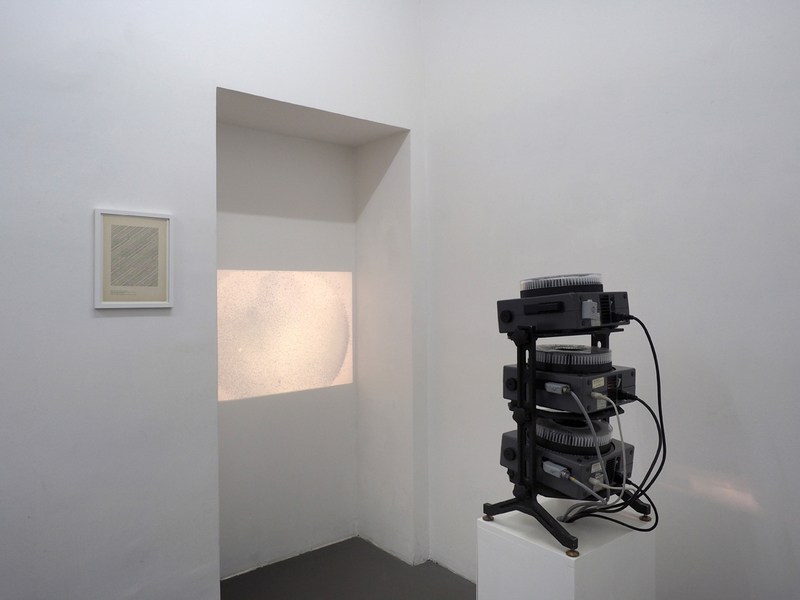 Schleusen (sonor), multiple projection with three slide show projectors. Laura Mars Gallery, 2019 (photo U. Siegfriedt)

Schleusen (sonor) slide show projection: Three Kodak Carousel S-AV2000 slide projectors with a specially designed cross-fade control unit (random algorythm for the parameters: next slide, fade-in time & light intensity). The original control unit is considered lost. Titles/motifs of the slides: 1. Supergranulation, 2. Arc Solar Eclipse 1980, 3. Discovery Image Comet Halley, 4. Aurora at Jupiter's rim (deutsch: 1. Supergranulation, 2. Lichtbogen Sonnenfinsternis 1980, 3. Entdeckungsaufnahme Komet Halley, 4. Aurora am Jupiterrand).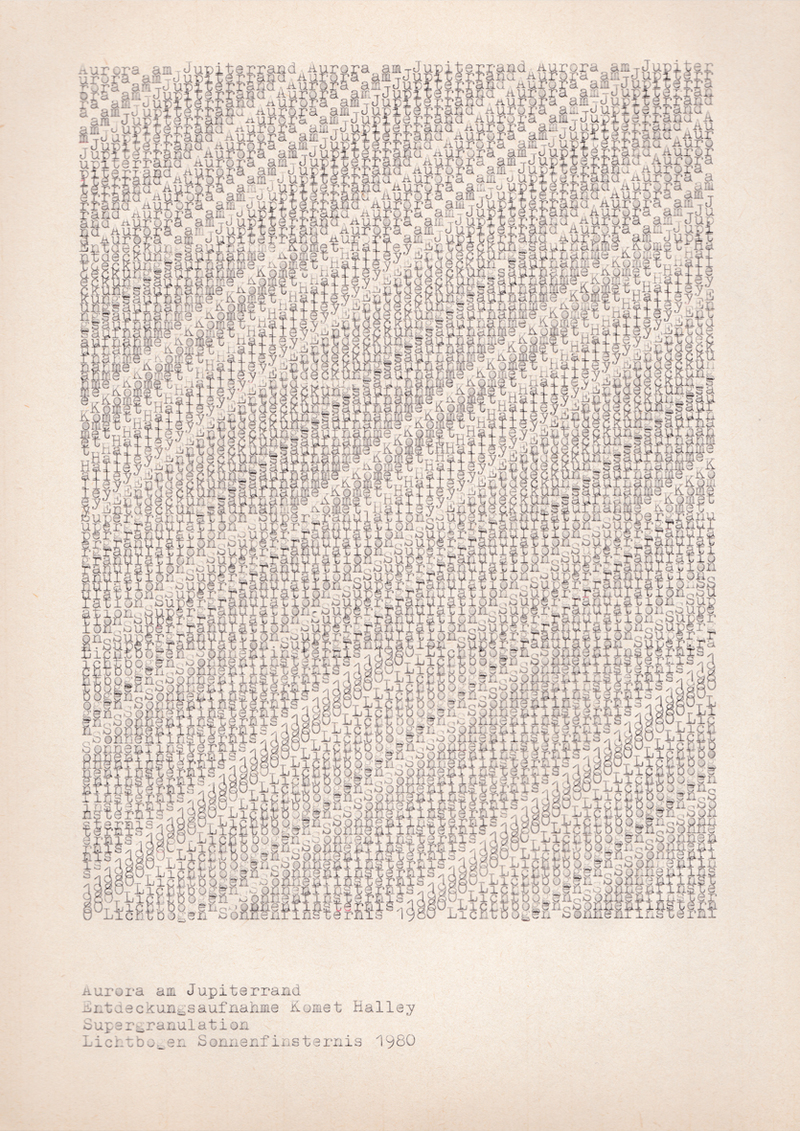 Ursula Bogner: Textsilhouette (accompanying text sheet), year unknown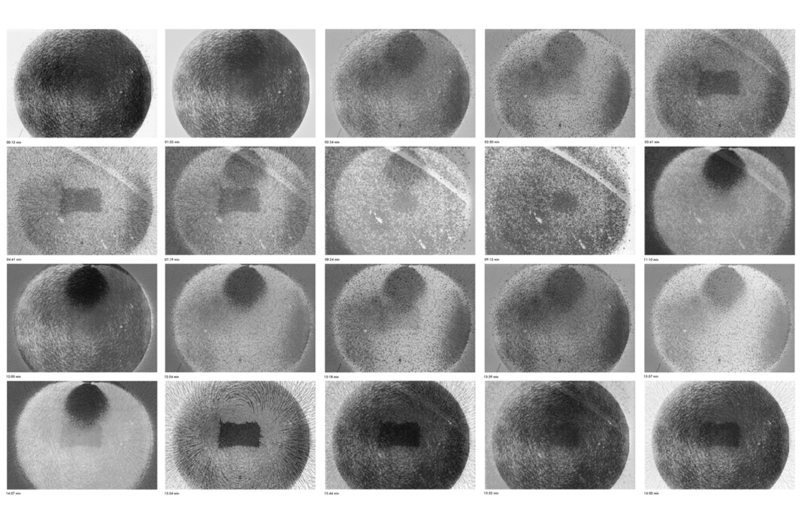 Schleusen (sonor), poster print (84,1 x 118,9 cm), speculative reconstruction of Bogner's original slide projection, 2019