Jan Jelinek:
PrimeTime
A. PrimeTime (11:08)
B1. HipBird (05:10)
B2. SynthSil (Unfallmusik) (04:01)
B3. LoneStar (03:27)
Jan Jelinek:
PrimeTime
Faitiche is delighted to present Jan Jelinek's PrimeTime. This Mini-LP is the second of four vinyl compilations that bring together a highly diverse range of Jelinek's works - including commissioned pieces, live recordings, collaborations with other musicians, as well as unreleased material from the past five years.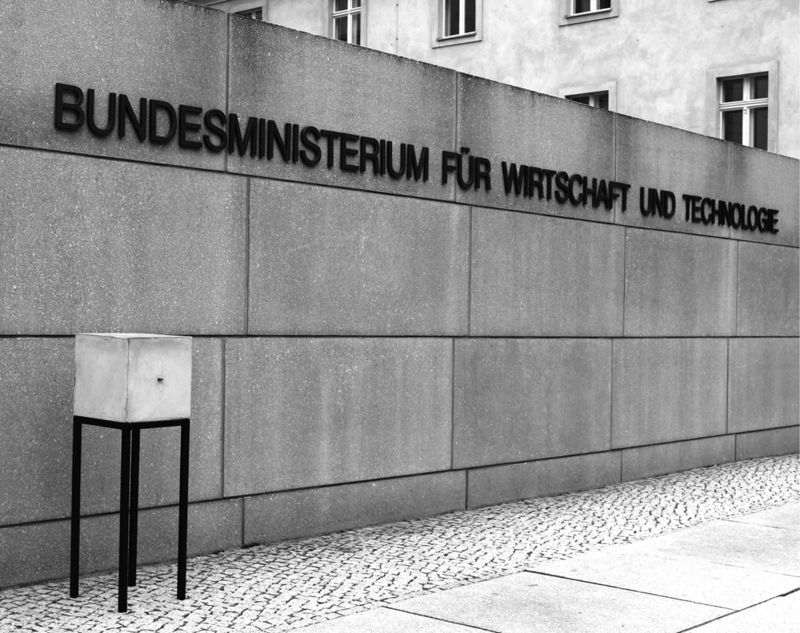 Temple of Faitiche - USB Kubus

Side A:
PrimeTime is a commissioned work for Cinesonic – a series of concerts presented by the Stichting Film en Media Festival Amsterdam in which video art, silent and experimental films are shown together with newly-conceived live soundtracks by contemporary musicians. PrimeTime is a collage of news broadcasts (from August 15th, 2012) and various film music. The piece emerged from the preparations for a performance of Prime Time Paradise by video artists Broersen & Lukács.

Side B:
HipBird, SynthSil and LoneStar are new edits/alternate versions of previously released tracks.
HipBird: an alternate version was released in 2009 as a contribution to Moriyama Zoo (Powershovelbooks, Japan) – a CD/LP and catalog of the works of Japanese photographer Moriyama Daido.
SynthSil (Unfallmusik): a short excerpt of this piece appeared in 2010 as a limited edition 7" flexi-disc on Hanno Leichtmann's Picture/Disc Edition.
LoneStar: originated from a collaboration with video artist Karl Kliem and was a contribution to the Japanese DVD-Magazine Sound X Vision 2004. An extended and revised version is included here.

The series of compilations will culminate in the release of a vinyl collectors box and booklet. The digital release will be no less of a monumental gesture: a limited edition of USB concrete blocks will house the MP3 versions of Jelinek's work. It is planned to install the data storage devices – each measuring approximately .125 cubic Meters – to be freely accessible in music shops and other public spaces.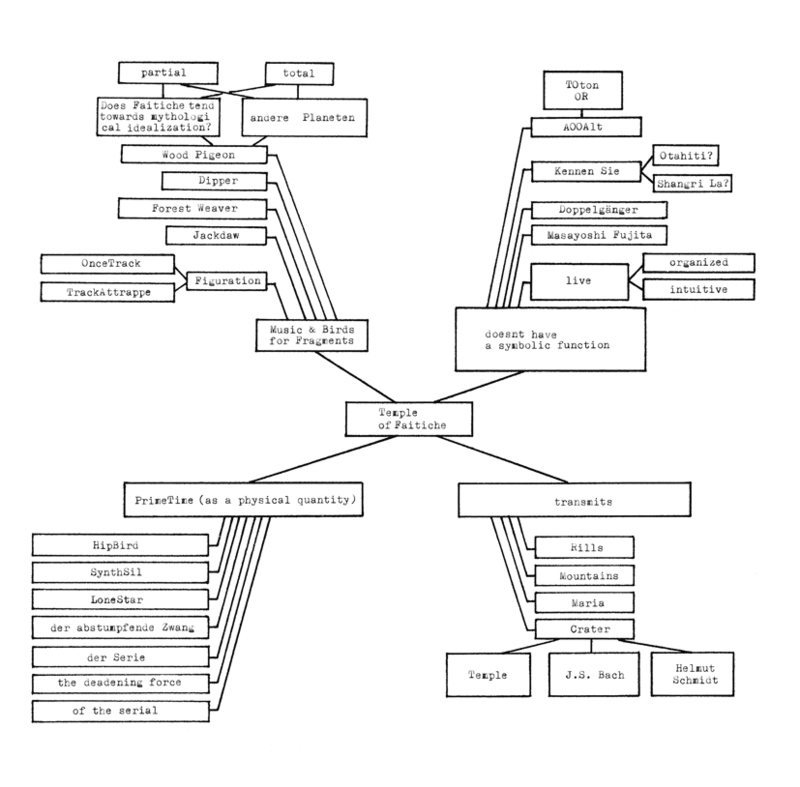 Print "Temple of Faitiche", front (31cm x 31cm)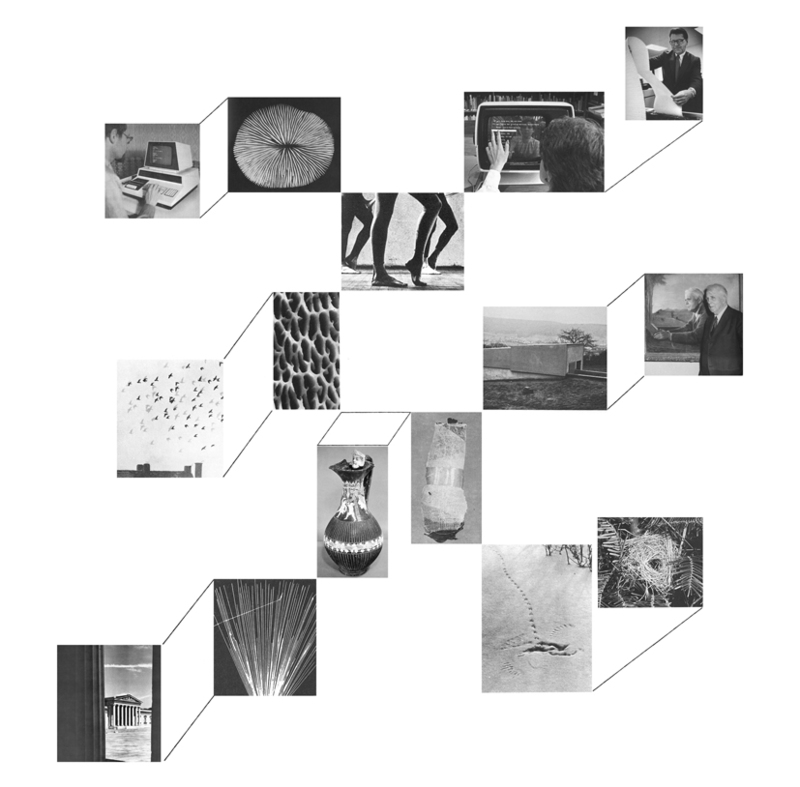 Print "Temple of Faitiche", back (31cm x 31cm)
LP (sleeve with hole, inside/out) / also available: Temple Vinyl Box, includes Faitiche08, 09, 10 & 11. Mastering by Rashad Becker, artwork by Jan Jelinek. Copyright control.